Readers like you help support Android Police. When you make a purchase using links on our site, we may earn an affiliate commission. Read More.
Google Chrome is one of the best web browsers for Android, and it also offers feature parity with the desktop version. When Chrome 108 was announced in December, Google embarked on a journey to shed the browser's reputation for being resource-hungry, adding a couple of new utilities called Memory Saver and Energy Saver. Both of the features are now rolling out widely on Chrome 110 for desktops.
If you missed the original announcement in December, Chrome's new Memory Saver feature optimizes resource utilization by prioritizing active tabs and other applications (via 9to5Google). Inactive tabs are snoozed and relinquished to the background but remain visible in the tab strip, and you can revisit an inactive tab to reload it and check the Omnibox notification to see how much RAM Memory Saver has freed for other tasks.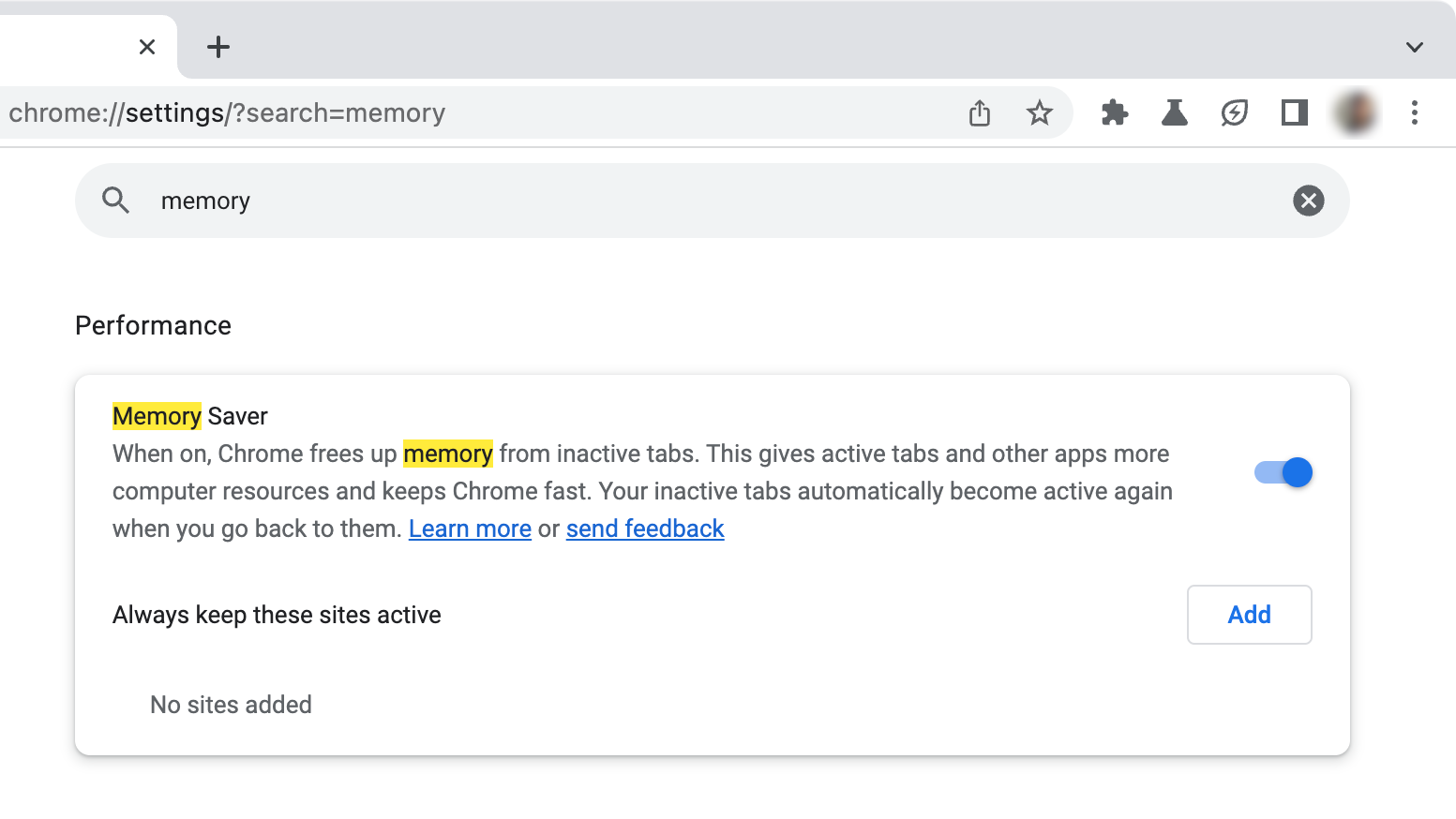 Energy Saver is relatively similar but works to reduce Chrome's battery consumption on notebooks and Chromebooks. You can configure Energy Saver to start as soon as your battery level drops below 20%. When active, you'll see a leaf icon beside the Omnibox and a lack of heavy visual effects. Google explains it achieves these battery savings by disabling smooth scrolling and website animations, all while reducing video frame rates.
Starting with the Chrome 110 stable channel release on Chromebooks, Windows, and Mac, the new Memory Saver and Energy Saver features are turned on by default. Of course, you can always turn off these features or limit their operation, as easy as whitelisting websites from Memory Saver, so it does not snooze them. Chrome also allows auto-enabling Energy Saver as soon as the charger is unplugged to maximize efficiency.
Settings for Memory Saver and Energy Saver are available in the Performance tab of Chrome settings. For obvious reasons, Energy Saver doesn't seem to be showing up on desktops. However, If you've updated to Chrome 110 but aren't seeing the new toggles, you may need to enable the following flags by typing them into the Omnibox and setting them to "Enabled."
chrome://flags/#battery-saver-mode-available
chrome://flags/#high-efficiency-mode-available