The latest and greatest new version of Google's own Wear OS may currently be exclusive to a couple of watches manufactured by Samsung, but that doesn't mean the Galaxy Watch4 and Watch4 Classic are the only wearables worth wearing. There are tons of smartwatches and fitness trackers to choose from that will work with your Android phone.
If all that choice is a little overwhelming for you, you're in luck: here, we've assembled our top Android wearable picks (and yes, they do include those two Samsung watches — but others, too). If you're particularly interested in Wear OS, you may want to until Google I/O 2022 is over to invest in a new smartwatch. We expect to hear more about future upgrades to Wear OS, and there may even be news of the long-rumored Google Pixel Watch.
We're almost getting tired of saying it at this point, but the fact remains: if you want a smartwatch to use with your Android phone right now, Samsung's Galaxy Watch4 should be at the top of your shortlist. Not only does the Watch4 family still enjoy exclusive access to Wear OS 3 (though more watches from other manufacturers are slated to get it sometime this year), but it's also an excellent smartwatch besides. Performance out of its Exynos W920 chipset is top-notch, its 60Hz display is bright and vibrant, and battery life is above average. The 40mm model offers 30 or so hours between charges; the larger 42mm model goes closer to 40. The Galaxy Watch4 does require some Samsung apps on your phone to get the fullest experience — you won't be able to see your SpO2 stats without Samsung Health, for example — but with excellent performance, a tremendous 60Hz display, and, along with the Watch4 Classic, Wear OS 3 exclusivity (for the time being), it's the easiest wearable to recommend to most Android users right now.
Display: 1.2″ Super AMOLED 396×396 (40mm) or 1.4″ 450×450 (44mm)
Connectivity: NFC, GPS, Bluetooth 5.0, Wi-Fi 802.11 a/b/g/n, LTE (optional)
Software: Wear OS 3 Powered by Samsung
Health sensors: Heart rate, EKG, bioelectrical impedance, built-in GPS
Price: From $350
Weight: 25.9g (40mm), 30.3g (42mm)
Battery Life: Up to 3 days
Customizable Strap: Any 20mm straps are compatible
Water Rating : Up to 50 meters
Colors: Black, Green, Silver, Pink Gold
Dimensions: 40.4 x 39.3 x 9.8mm (40mm) or 44.4 x 43.3 x 9.8mm (44mm)
Mobile payments: Yes
Workout detection: Yes
Exercise modes: 90
Display is crisp, bright, not particularly flickery
Wear OS offers great software support
Build quality is great
Default strap can be uncomfortable
Battery life could be better, charging could be faster
Mandatory Samsung stuff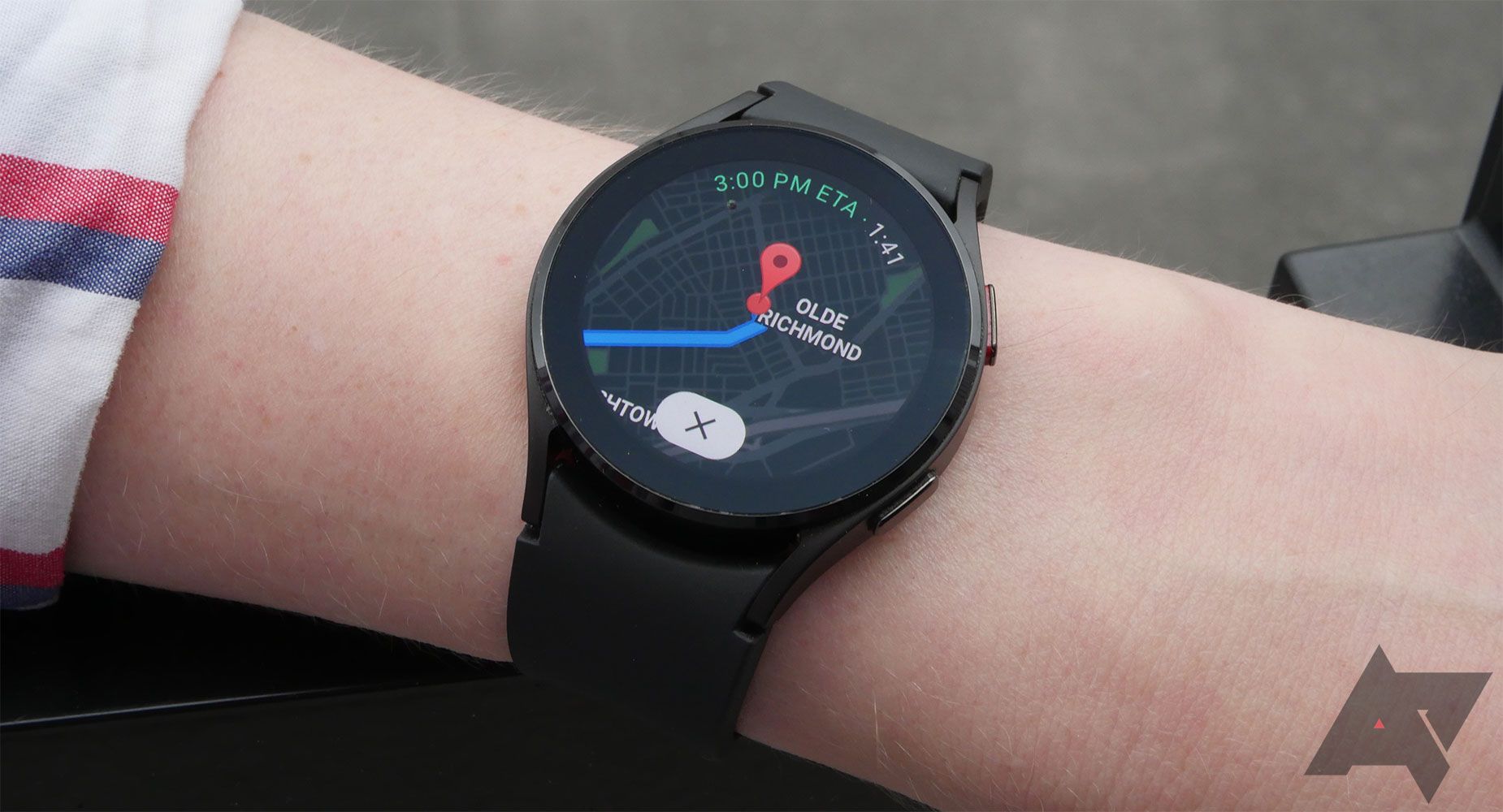 The Samsung Galaxy Watch4 Classic is a nice-to-have upgrade to the standard Watch4. Functionality and performance are exactly the same across models, but the pricier Classic's case is made of stainless steel instead of aluminum. The Classic also has a rotating bezel that can be used to make menu selections, scroll through notifications, and more. At an MSRP of $350, it might not an easy sell over the $250 base-model Watch4 — but if you crave a more traditional-looking smartwatch or just can't live without that clicky bezel (who could blame you?), the Classic's premium will be worth it for you.
Display: 60Hz OLED, 1.2″ 396×396 (42mm) or 1.4″450×450 (46mm)
CPU: Exynos W920
RAM: 1.5GB
Storage: 16GB
Battery: 247mAh (42mm) or 361mAh (46mm)
Connectivity: NFC, GPS, Bluetooth 5.0, Wi-Fi 802.11 a/b/g/n, LTE (optional)
Durability: IP68 certified, MIL-STD-810G compliant
Software: One UI Watch 3 over "Wear OS Powered by Samsung"
Health sensors: Heart rate, EKG, bioelectrical impedance
Price: From $350
Weight: 46.5g (42mm), 52g (46mm)
Fast performance.
Crisp, vibrant display.
Rotating bezel is a treat.
Underwhelming battery life on the 42-millimeter model.
No Google Assistant.
Requires some Samsung phone apps.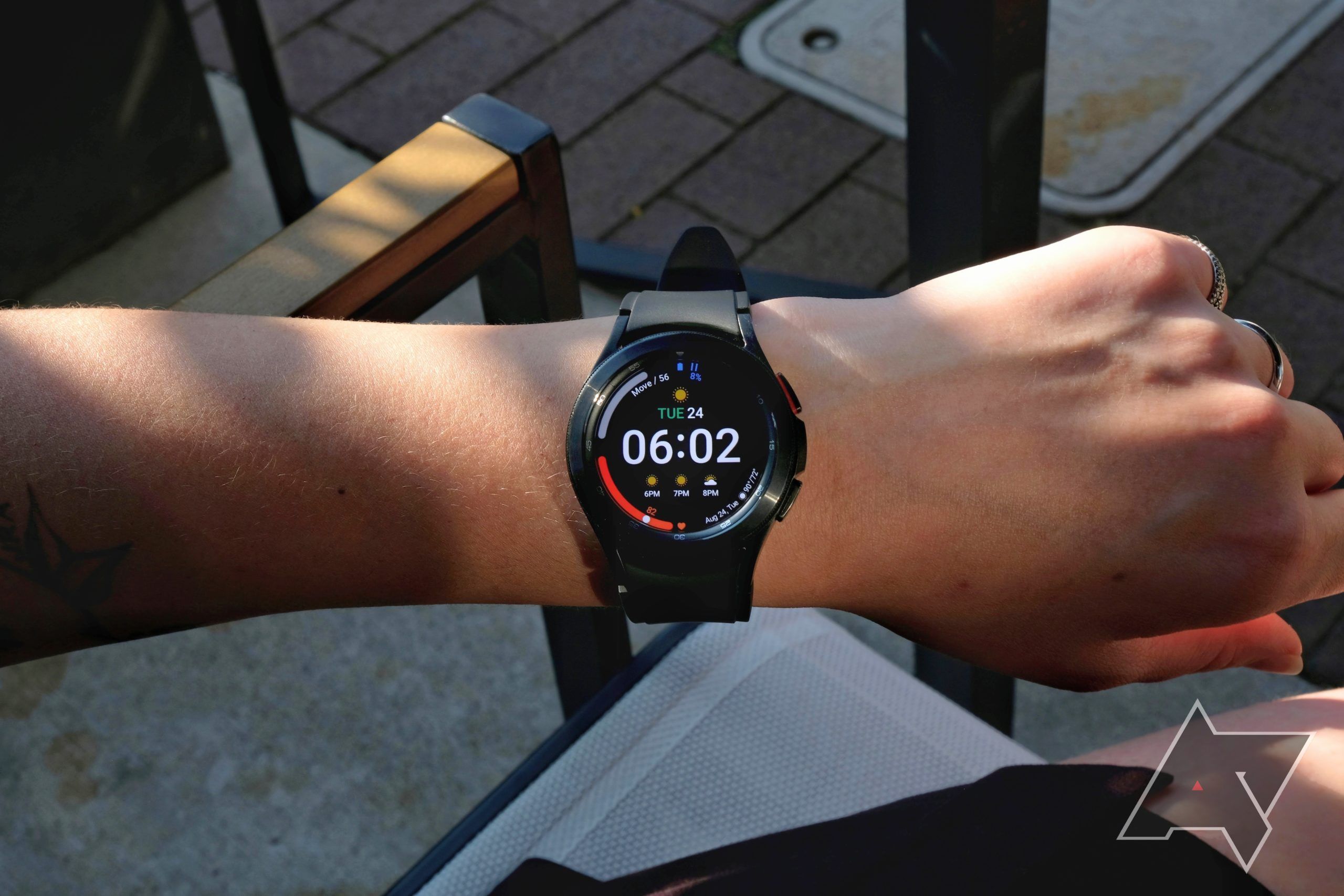 Samsung Galaxy Watch4 Classic
With Qualcomm's Wear 4100 chip, a whole gig of RAM, and a promised update to the new-and-improved Wear OS 3 sometime this year, Mobvoi's TicWatch E3 offers a lot of value for a relatively modest $200. Mobvoi went with a lower-cost LCD display to hit that low price, which means lower contrast and no perfect OLED blacks. Still, even with that less-efficient display type, battery life stretches well into a second day. An Essential Mode also limits the watch's functionality but boosts battery life significantly. The E3 is still relatively new, but at an MSRP of $200, you can bet there'll eventually be some juicy sales on this one. Once it gets Wear OS 3, it'll be a great way to experience modern Wear OS on the cheap — and for the price, it's a good pick in the meantime, too.
CPU: Snapdragon Wear 4100
RAM: 1GB
Storage: 8GB
Battery: 380mAh
Software: Wear 2.3 (3.0 compatible with future update)
Dimensions: 44 x 47 x 12.6mm
Weight: 32g
Display: 360×360 LCD
Connectivity: Bluetooth 5.0, Wi-Fi:802.11b/g/n
Durability: IP68
Health sensors: HD PPG Heart Rate Sensor, SpO2 Sensor
Price: From $200
Wear 4100 chipset is snappy
Two full days on a charge, even with the always-on display on
In line to get Wear OS 3
Thicker than we'd like
Setup is a pain
LCD display where many smartwatches have OLED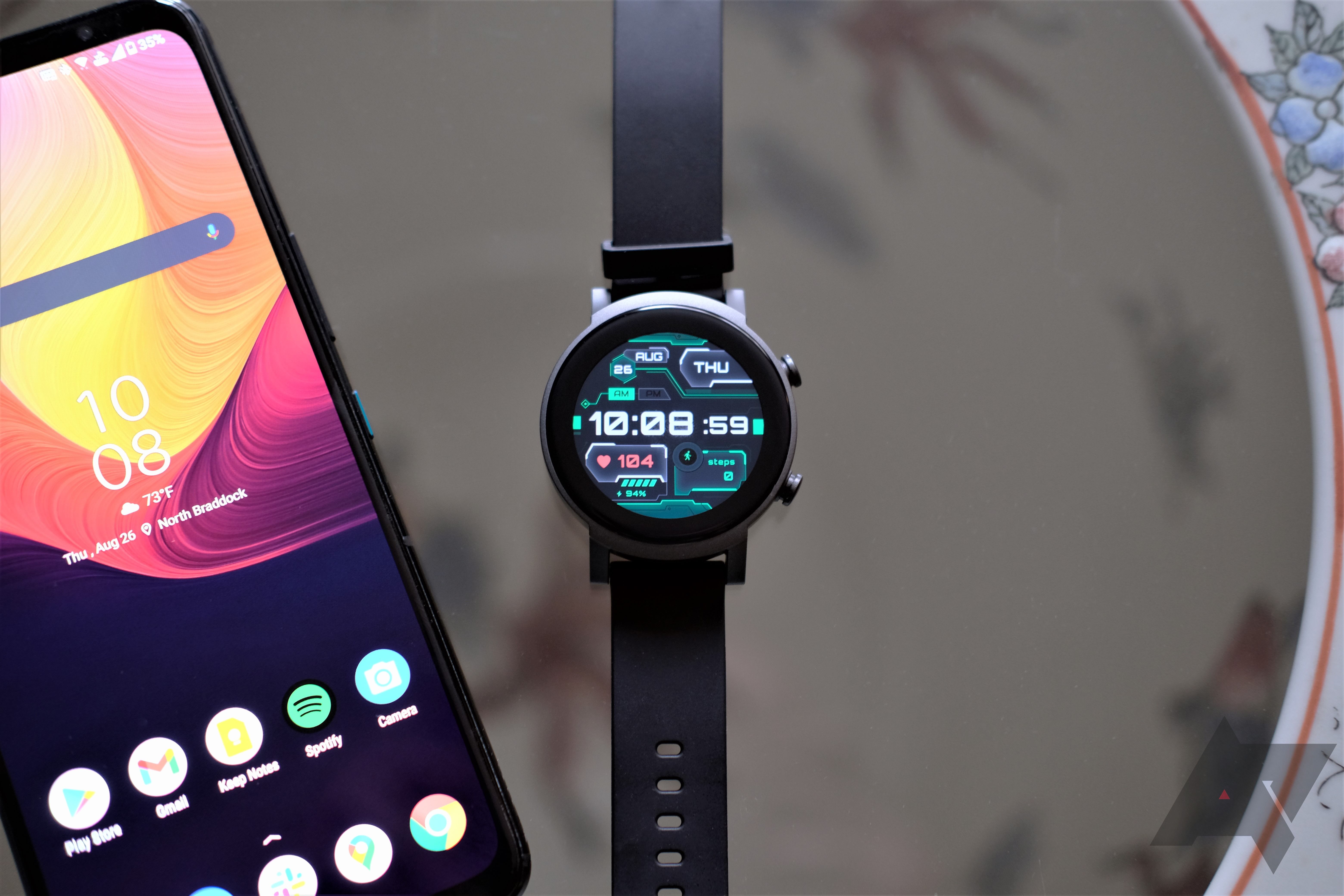 The TicWatch Pro 3 was king of the Wear OS hill for a spell, so it's not much surprise that the updated TicWatch Pro 3 Ultra GPS is also quite good. There aren't actually many differences between the two watches: the new Ultra GPS has a refined design, slightly beefier Wear 4100+ chipset (to the Pro 3's Wear 4100), and, according to Mobvoi, meets the MIL-STD-810G durability standard. It's got outstanding battery life that'll easily last you more than a total of 24 hours, partially thanks to a unique dual-layer display that can enter a super-low-power mode when you're not actively using the watch. Wear OS 3 is scheduled to land on the Pro 3 Ultra GPS sometime this year, which will make the watch all the better. The Pro 3 Ultra GPS has an MSRP of $300, but you can pick one up for less if you keep an eye out for sales.
Display: 1.4″ 454×454 OLED + FSTN
CPU: Snapdragon Wear 4100+
RAM: 1GB
Storage: 8GB
Battery: 577mAh
Connectivity: Bluetooth 5.0, Wi-Fi:802.11b/g/n
Durability: IP68, MIL-STD-810G compliant
Software: Wear OS
Health sensors: Heart Rate Sensor, SpO2 Sensor
Price: From $300
Weight: 41g
Solid performance thanks to the 4100+
Interesting and useful dual display to conserve battery in a pinch
All the sensors anyone will ever need
Not yet on Wear OS 3
Bulky — may not appeal to those with small wrists
Haptics feel weak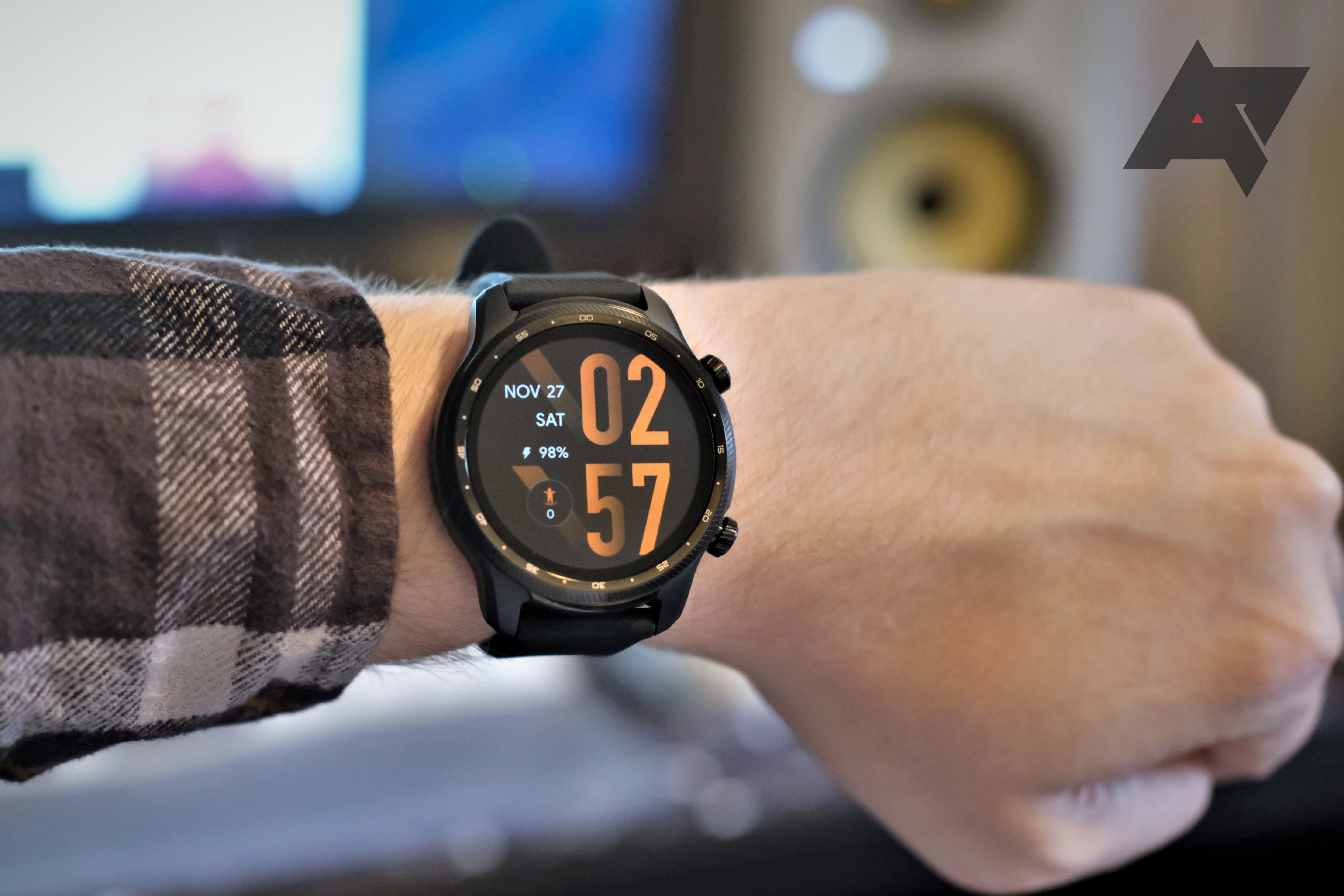 Fitbit made a name for itself with simpler fitness trackers, but the Versa 3 is a pretty lovely smartwatch in its own right. It has excellent battery life — up to six days when you're not using the AOD. Its Google Assistant integration is even better than what you get on Wear OS, too, with snappier, more reliable performance. The worst thing about the watch is a bizarre bug that makes changing watch faces a pain. Its MSRP is $230, but it's frequently available for less than $200 lately. If you like the look but want additional features, look into the Fitbit Sense. It's pricier, but it has a stainless steel case and extra health monitoring tricks.
Display: 1.58-inch 336 x 336 OLED
Battery: Up to 6 days
Health sensors: Temperature, heart rate, blood oxygenation (SpO2)
Dimensions: 40.48mm x 40.48mm x 12.35mm
Weight: 40g (without band)
Connectivity: Bluetooth 5.0, Wi-Fi
Durability: Waterproof 5ATM
Price: From $230
Marathon battery life
Robust health tracking
Understated, handsome design
Software sometimes buggy
Some health info is hard to find in the Fitbit app
Offline music storage only allowed with Deezer or Pandora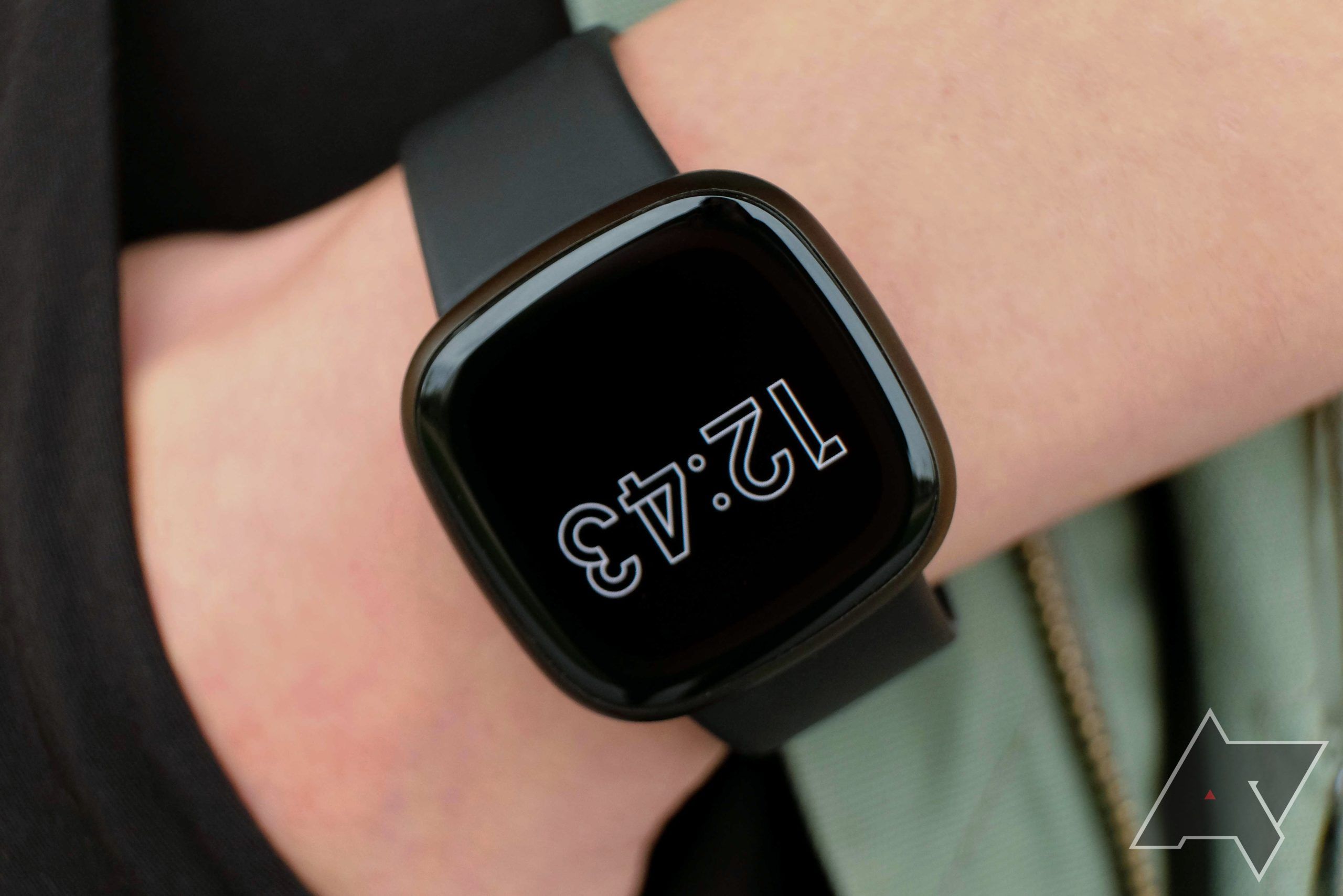 Fitbit Versa 3 smartwatch
We weren't initially too enthusiastic about the Fossil Gen 6. While it's got Qualcomm's Snapdragon 4100+ chipset, it's also saddled with an out-of-date version of Wear OS. That means that, right now, it's not a fantastic buy compared to something like the Galaxy Watch4, or even the Mobvoi TicWatch Pro Ultra 3 GPS — which weighs in at the same $300 MSRP but has the added benefits of both an added low-power display to extend battery life and compliance with the MIL-STD-810G durability standard. But with robust build quality, a vibrant, crisp display, and an update to Wear OS 3 in the works, the Gen 6 is worth your consideration — just be aware there are likely more appealing options available right now. That could change with the aforementioned update, however.
Display: 1.28″ OLED, 416×416
CPU: Qualcomm Snapdragon Wear 4100+
RAM: 1GB
Storage: 8GB
Battery: 300mAh
Connectivity: Bluetooth 5.0 LE, GPS, NFC SE, WiFi
Software: Wear OS 2 (at launch), optional update to Wear OS 3 (planned)
Health sensors: PPG Heart Rate, SPO2
Price: From $299
Durability: Waterproof 3ATM
Sturdy build quality with good buttons and rotating crown
OLED display is bright and really sharp
Fast(er) charging is better than previous generations
Battery life is mediocre, even if you sacrifice almost all of the features
Performance occasionally stutters a little too much
The price isn't very competitive, especially with the Galaxy Watch4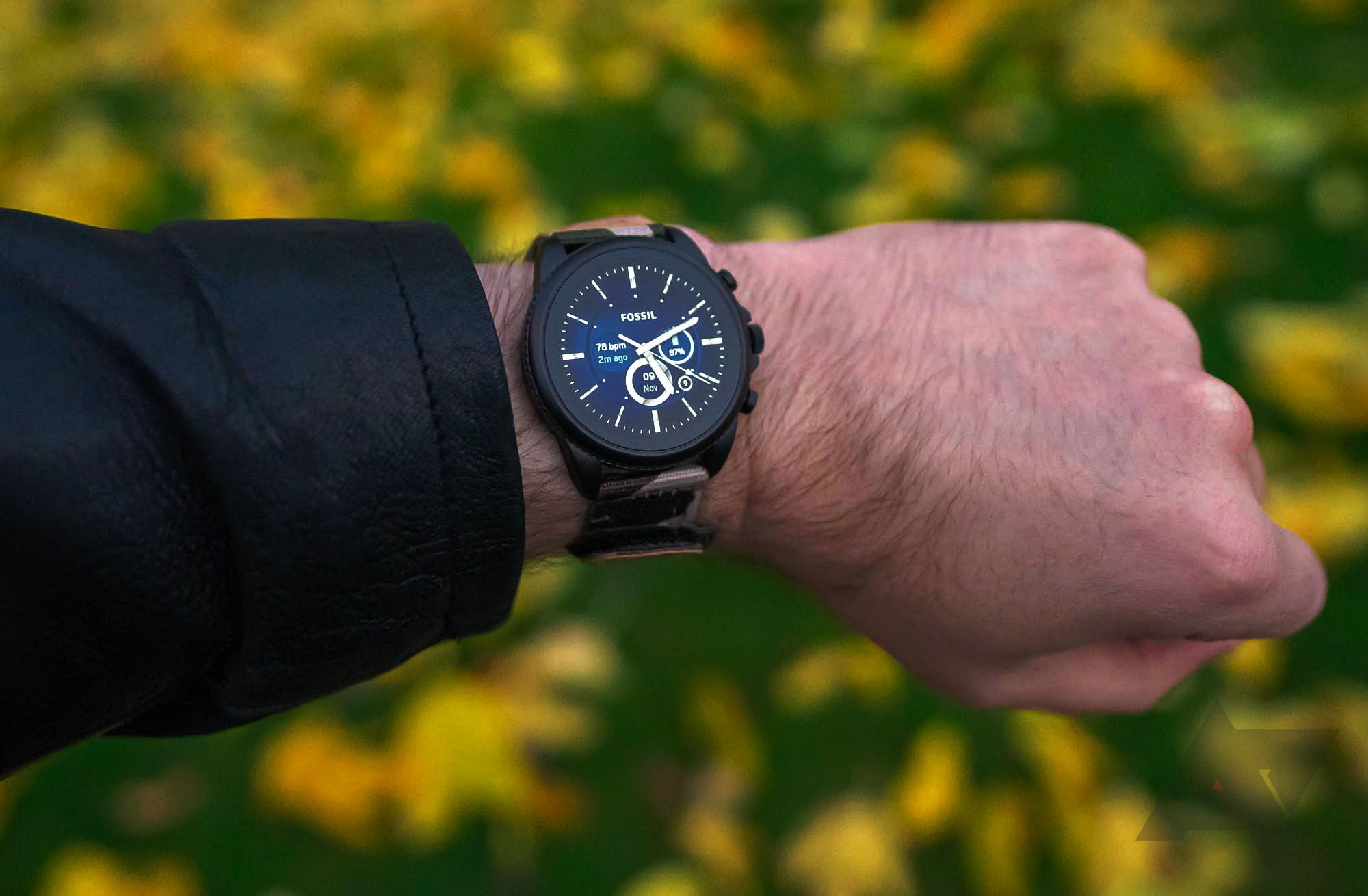 What's the best Android wearable you can buy?
Right now, we're big fans of the Samsung Galaxy Watch4. The current crop of Galaxy Watches launched with Wear OS 3, and to this day, there still aren't any other watches that have the newest version of Google's wearable software. It's also a fast performer with a bright, smooth display and battery life that can stretch nearly two full days (depending on the size you buy).
The Galaxy Watch4 Classic is an upgraded version of the Watch4, but it's only improved around the margins: it's got a stainless steel case instead of an aluminum one, and a rotating bezel around the screen for navigating menus. The markup for those perks is pretty steep, though: while the Watch4 starts at $250, the Classic variant clocks in at $350.
Watches from big-name manufacturers that aren't Samsung won't be lagging on the software front for too long, either. Mobvoi's latest TicWatches and the Fossil Gen 6 are set to get Wear OS 3 sometime this year, and when they do, it'll look and feel different from Samsung's take on the software — which draws inspiration from the Tizen interface its older smartwatches used.
If you can afford to wait to buy your next smartwatch, we recommend waiting until May 11, 2022. That's when Google I/O 2022 takes place, and some rumors have suggested we'll see the highly anticipated Google Pixel Watch debut during the event. The smartwatch has been rumored for years now, but recently we've seen leaks of prototype devices and various other information suggesting its nearing release. If that's true, we may soon see a big shakeup of the state of Wear OS smartwatches.
Looking for more Android Police recommendations? Check out our picks for the best Android phones and best wireless earbuds.
We hope you like the items we recommend and discuss! AndroidPolice has affiliate and sponsored partnerships, so we receive a share of the revenue from some of your purchases. This won't affect the price you pay and helps us offer the best product recommendations.