Rumors about a triple-folding Samsung smartphone date back to 2020, but so far we've only seen trade-show demos. This year, rumors of the unconventional smartphone have resurfaced, with some speculating that it may be launched at the Galaxy Unpacked event in August. Now, several industry experts have claimed that there's no tri-fold smartphone in development and the Galaxy Z Fold 5 and Flip 5 might just be the foldables from the Korean company.
You might have to settle with just one fold this year
A third foldable from Samsung has been making headlines for a while now, with reports suggesting that it will be a tablet called the Galaxy Z Tab. This device was supposed to feature the largest foldable display ever released by the brand, folding into three parts. However, there hasn't been any concrete leak yet and now experts have started to question its existence.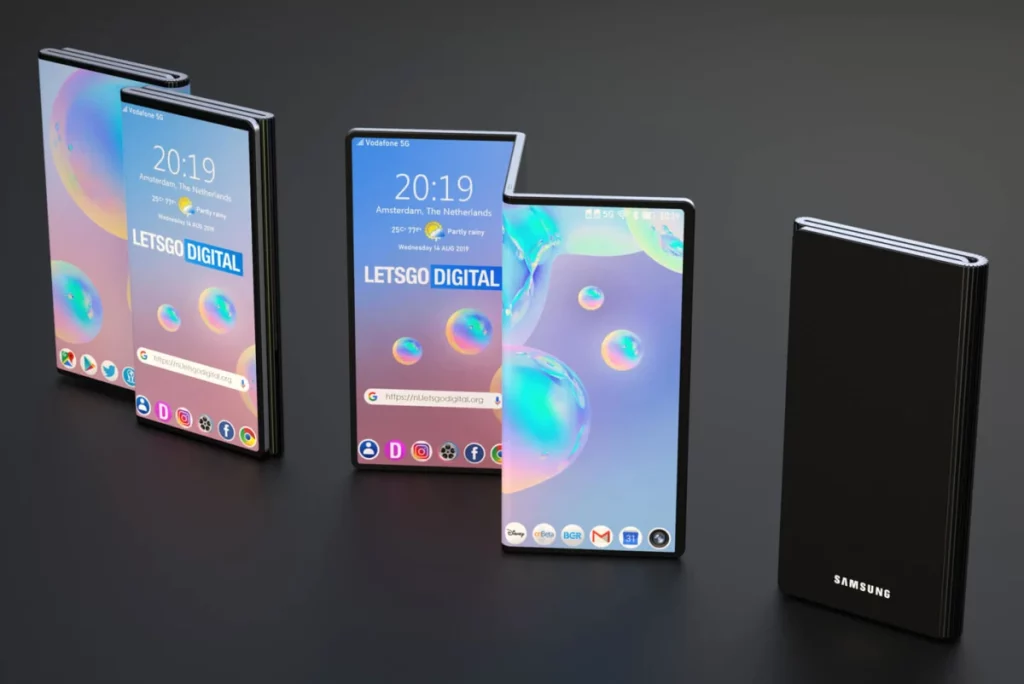 Known leakster Max Jambor points out in a Tweet that details about the upcoming Galaxy Z Fold 5 and Z Flip 5 continue to surface but there hasn't been any solid development about the tri-fold yet. Replying to Jambor, DSCC's Ross Young says that no third Samsung foldable will be released in 2023, except the China-exclusive models. Sammobile's Danny Dorresteijn shares the same sentiment.
Samsung has been rumored to be working on a tri-fold smartphone since 2020, with the company showcasing the technology and filing a patent for it at that time. At this year's MWC event, the brand's display division also unveiled a concept for a triple-folding smartphone, along with other innovative phone designs. However, it appears we'll have to wait a few more years before Samsung unveils a tri-fold.

RELATED: