Readers like you help support Android Police. When you make a purchase using links on our site, we may earn an affiliate commission. Read More.
The global right-to-repair battle received a major shot in the arm in France two years ago with the country mandating manufacturers of most electronics and appliances to provide a 1-10 repairability score, with 10 being the easiest to repair. This allows consumers to know what they're getting into in terms of choosing whether to fix things themselves or hire out the job when the time comes. Additionally, smartphone manufacturers in the region are required to publish even more documentation for their products and that includes repair manuals. We came across the Pixel 6a manual last year — now, Google has published instructions for the Pixel 7 and the Pixel 7 Pro.
Users outside France are generally blocked from accessing the support page containing the repair manuals, but if you're that curious about how to fix your phone, you can fire up any fine VPN to get around that hurdle. Interestingly, these geo-restrictions weren't in place when the Pixel 6a repair manual surfaced last year, as 9to5Google notes.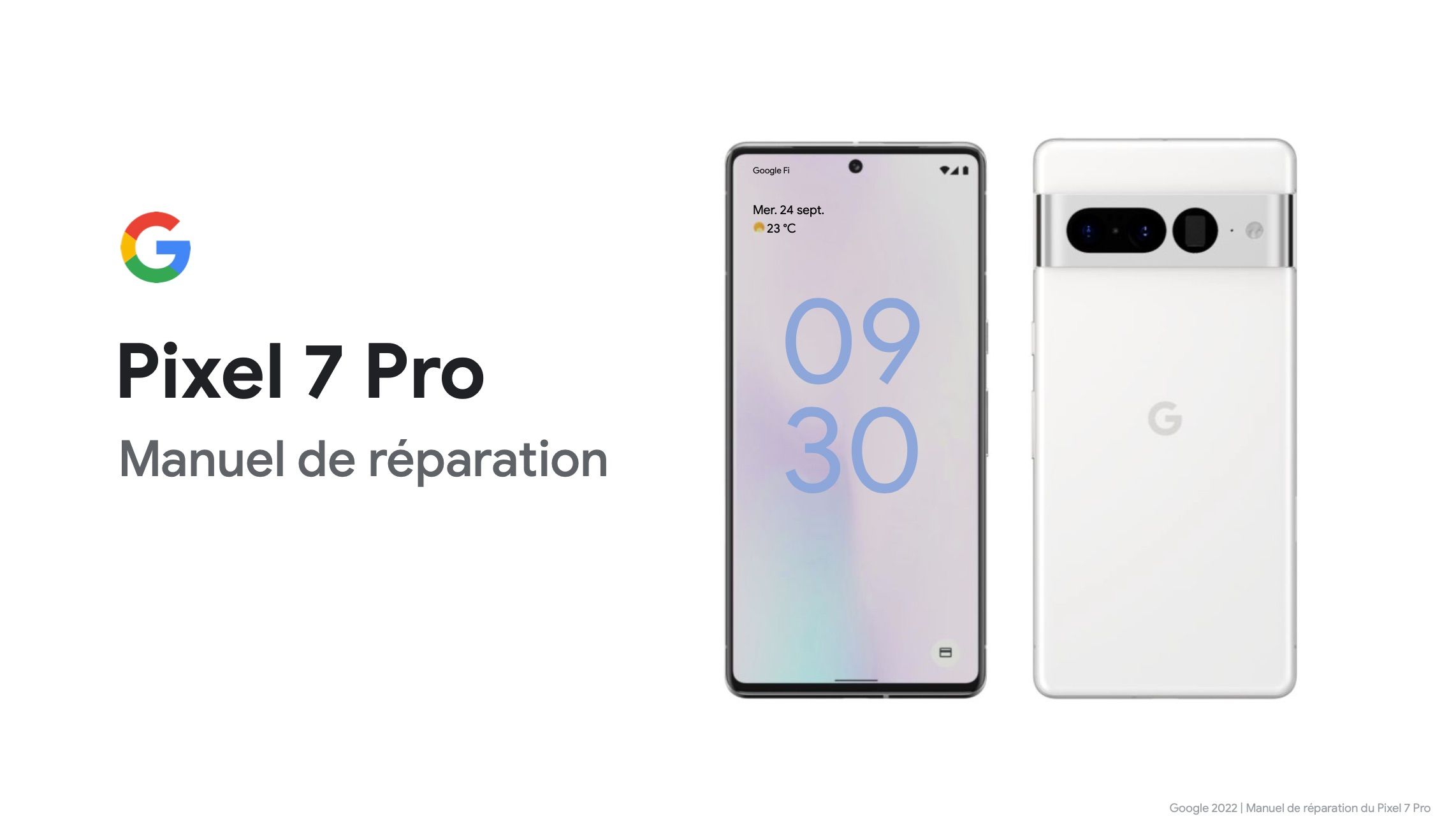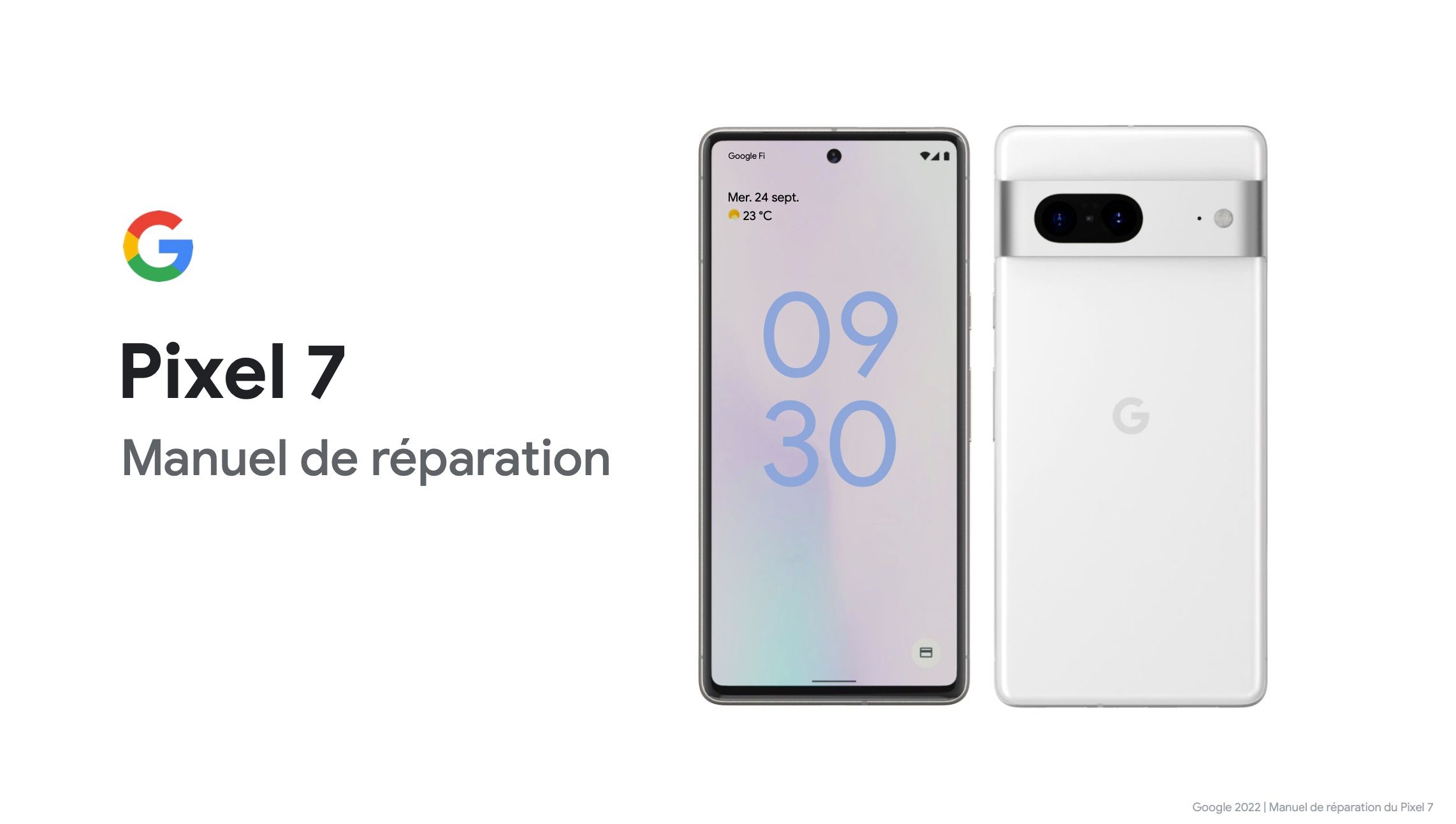 Although the site is region-restricted, people can still download the repair manuals for the Pixel 7 and the Pixel 7 Pro from anywhere in the world. Inexperienced users or beginners are encouraged not to repair their Pixels themselves, considering the risks involved. If you're in the US or Canada, Google already has a long-standing partnership with uBreakiFix to assist with out-of-warranty and in-warranty Pixel repairs. Customers everywhere else in the world can learn about the authorized repair partners in their region from this Google support page.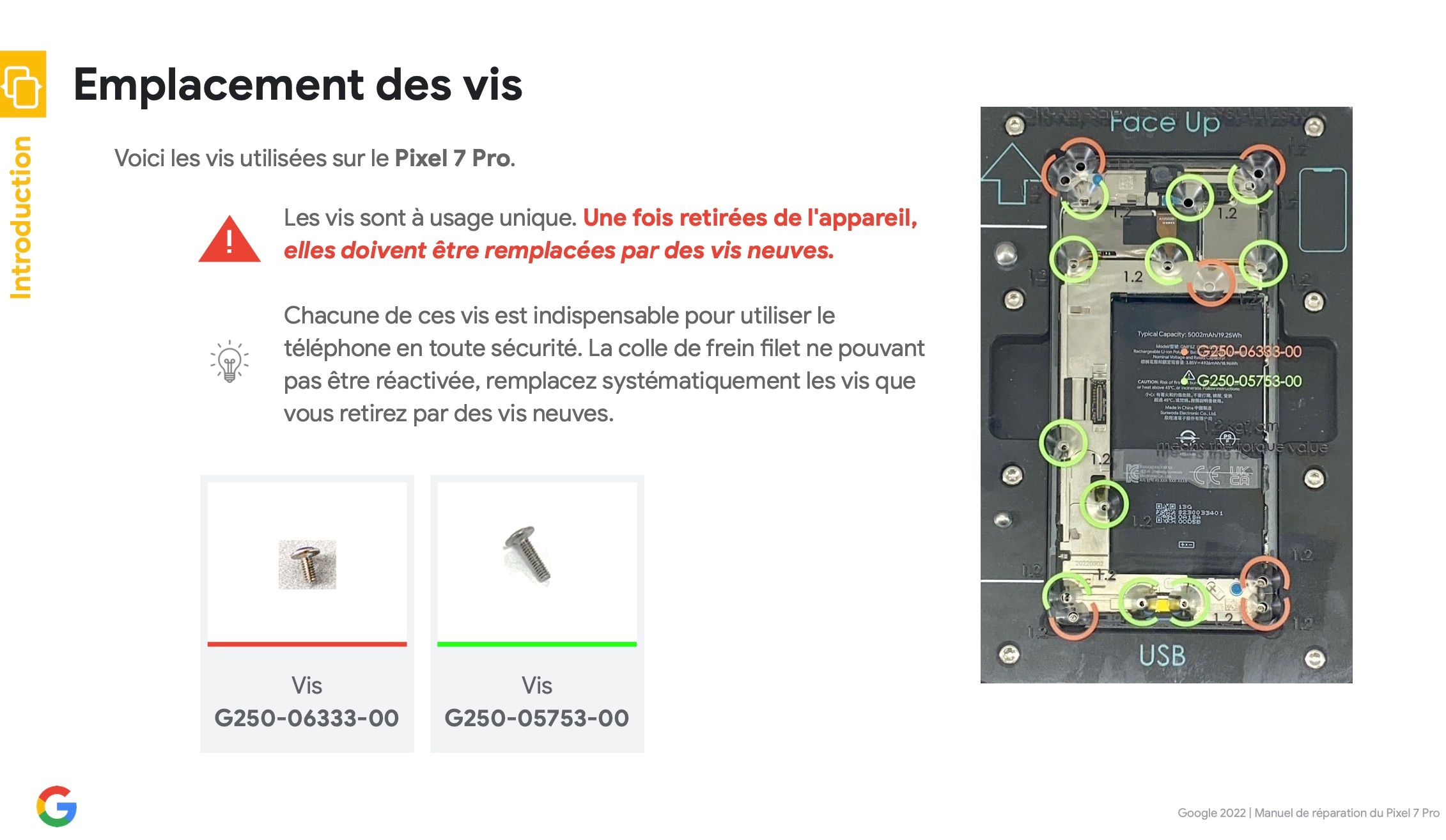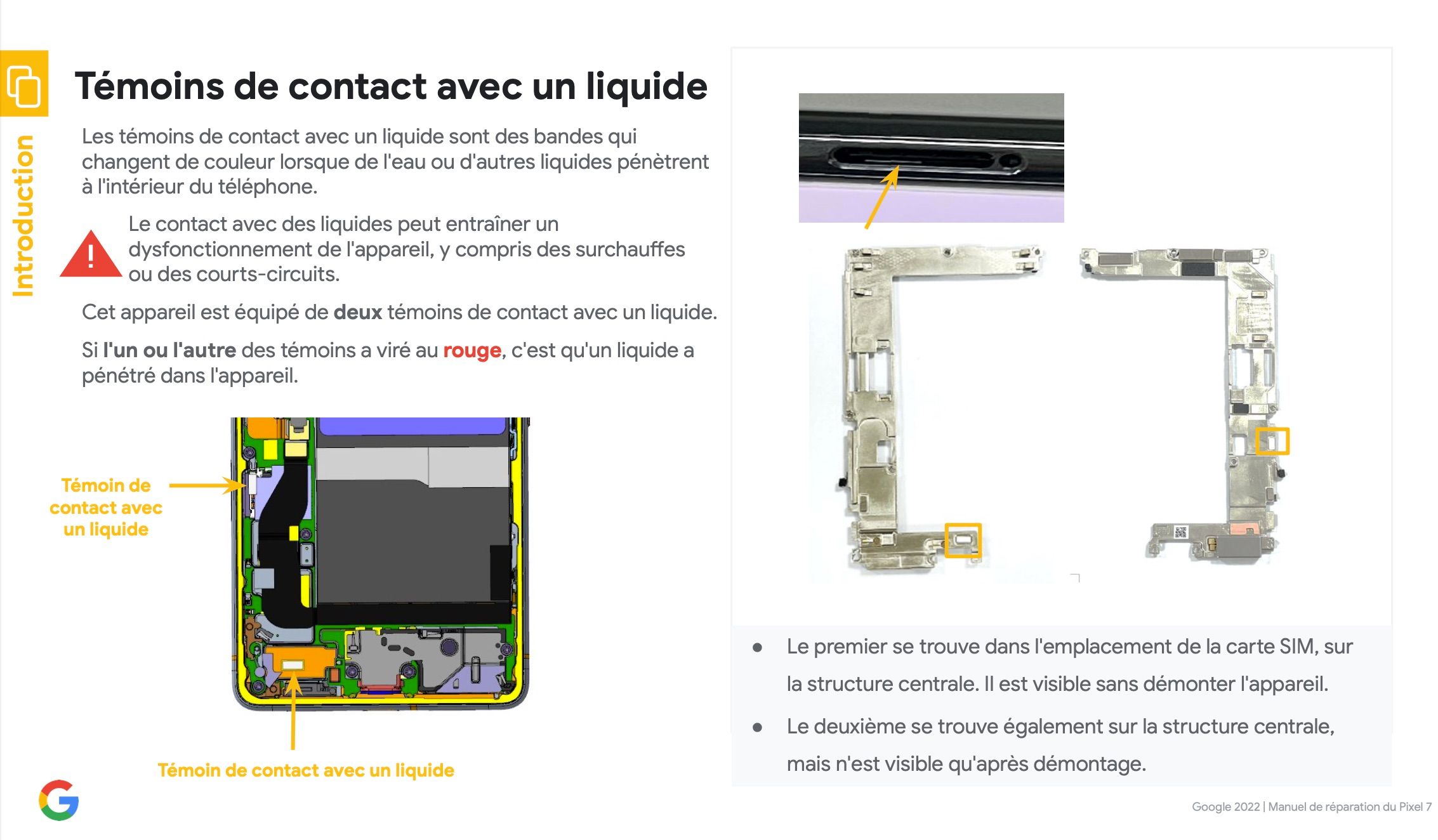 Google first announced its self-repair program in April 2022 for users in the US, UK, Australia, and Europe, enabling Pixel owners to order original device parts from iFixit. The service was also extended to the Pixel 7 series last month. Meanwhile, mobile industry juggernauts like Apple and Samsung are also offering self-repair services for their customers, ceding some ground to consumer advocates.
Lobbyists for the tech companies have been able to introduce some concessions into a number of right-to-repair bills, so the fight for repair manuals to be published without forcing device owners to buy parts will still roll on in regions where new laws and amendments are on the table. All said, good for France.