Readers like you help support Android Police. When you make a purchase using links on our site, we may earn an affiliate commission. Read More.
Samsung's One UI is among the best Android skins on the market. The company's Good Lock app and accompanying modules are a cherry on top as they add further customization options and features. Following One UI 5's release in October 2022, Samsung dropped a new Camera Assistant module that lets you tweak important camera settings on your Galaxy phone. With the launch of One UI 5.1 and the Galaxy S23 series, Samsung is now rolling out a major Camera Assistant update with new features and expanded device support.
The biggest new addition in the latest Camera Assistant release is Quick tap shutter. There's a slight lag on Galaxy phones after the shutter button is pressed and the actual photo is taken. This is because the picture is taken when you take your finger off the shutter button rather than when it is pressed.
Quick tap shutter aims to reduce this time significantly by capturing a photo when the shutter button is pressed. The option won't resolve the shutter lag issue on Samsung phones but will dramatically improve the image-capturing experience. You can press and hold or slide the shutter button to capture a GIF or record a quick video.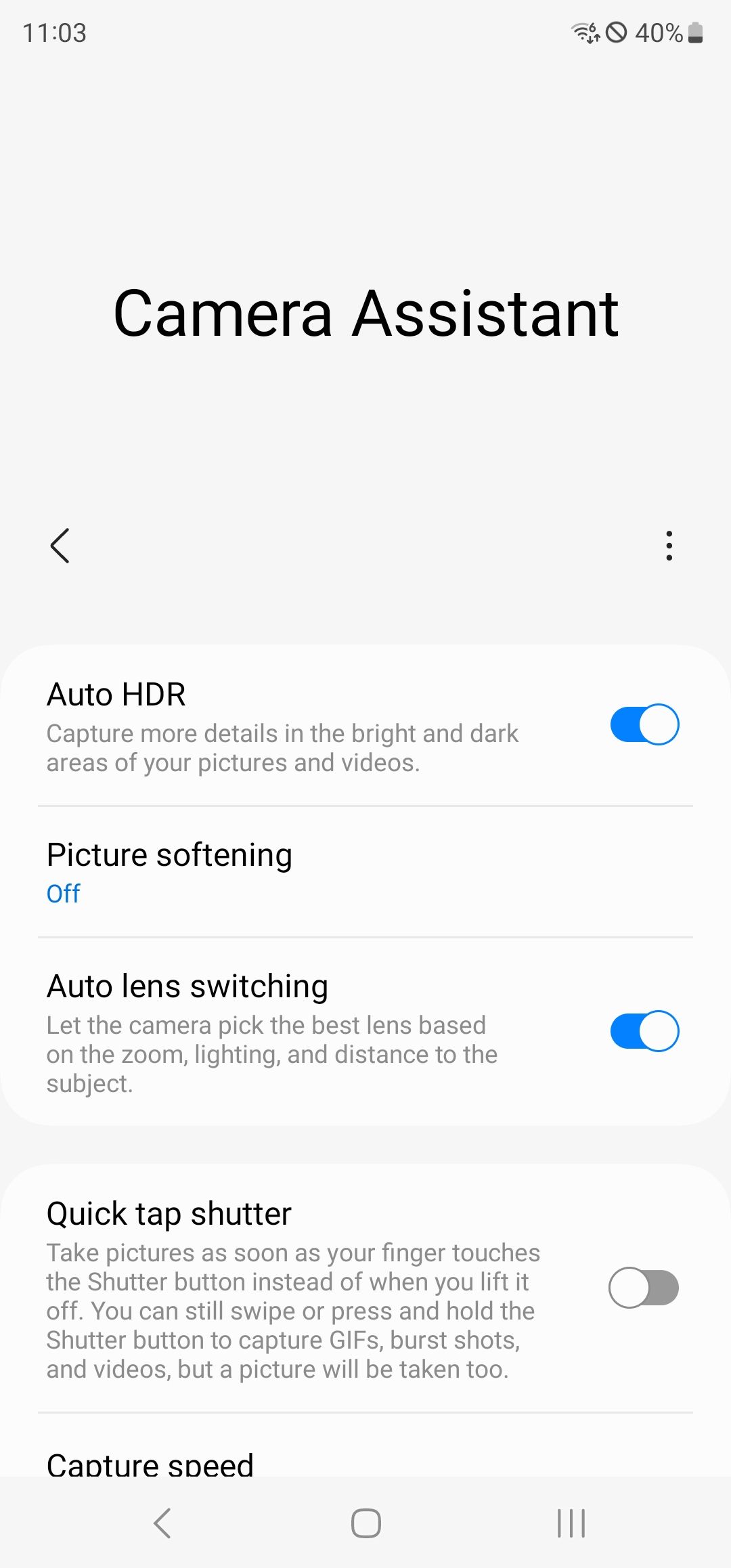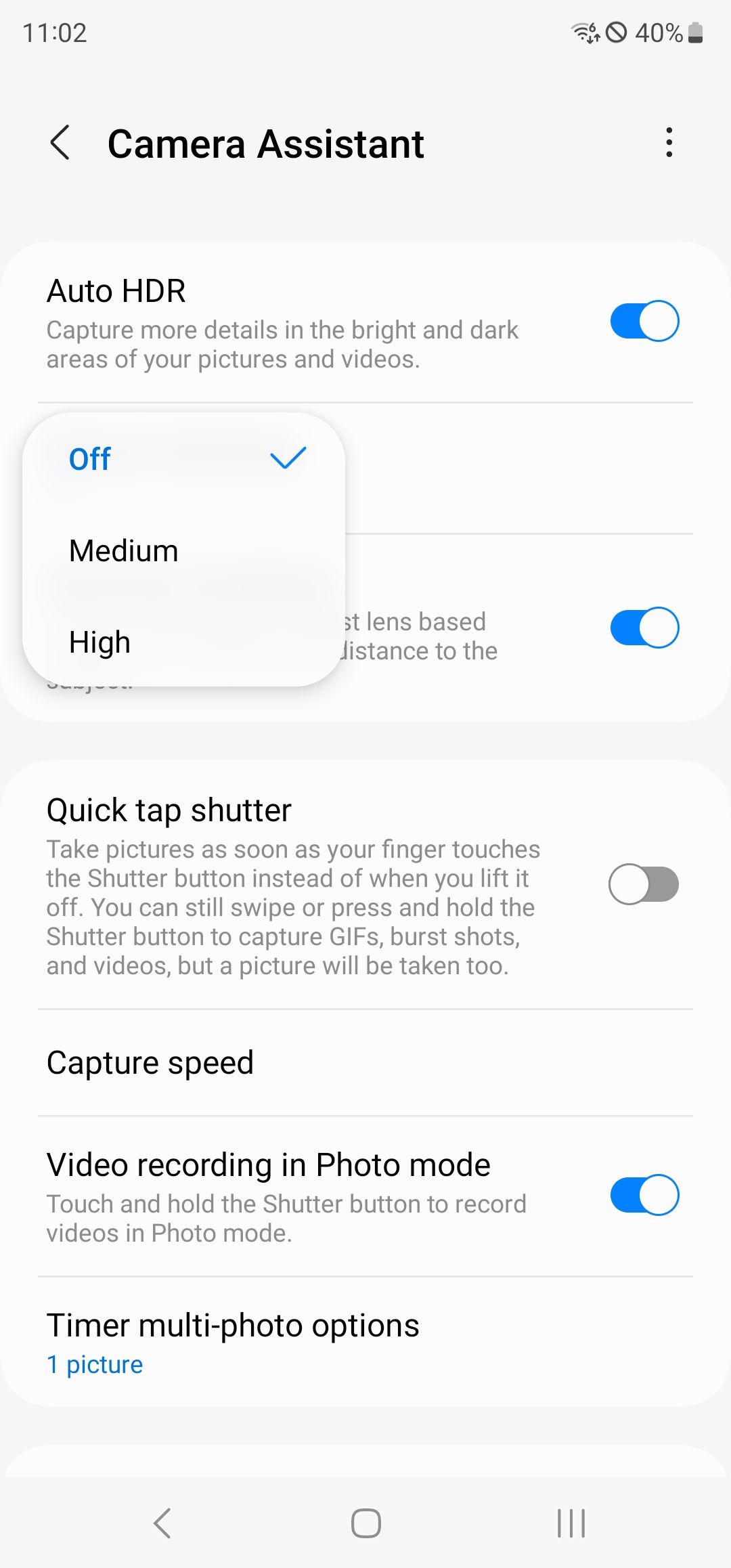 The Capture speed feature found in the initial Camera Assistant build has been revamped. You can now set the priority between image quality and capture speed. On the Galaxy S23 series, a separate option to boost the capture speed when taking 200MP high-resolution shots is also present.
Samsung has updated the Picture softening feature with three options to provide granular control over picture sharpening: Off, Medium (50%), and High (100%). The latest Camera Assistant release improves the timer function in the Camera app by adding an option to shoot an image after an interval of 0.5 seconds, starting from 1 second to 3 seconds.
Samsung Community"" data-modal-id="single-image-modal" data-modal-container-id="single-image-modal-container" data-img-caption="""">
Lastly, Camera Assistant is coming to some older Samsung devices, including the Galaxy S21 series, Note 20, S20, Fold 3 and 4, Flip 3, and Fold 2. Do note that your device must be running One UI 5.1, which Samsung just started rolling out. You can grab the latest Camera Assistant update from the Galaxy Store.